Project: DIY Leather Keychain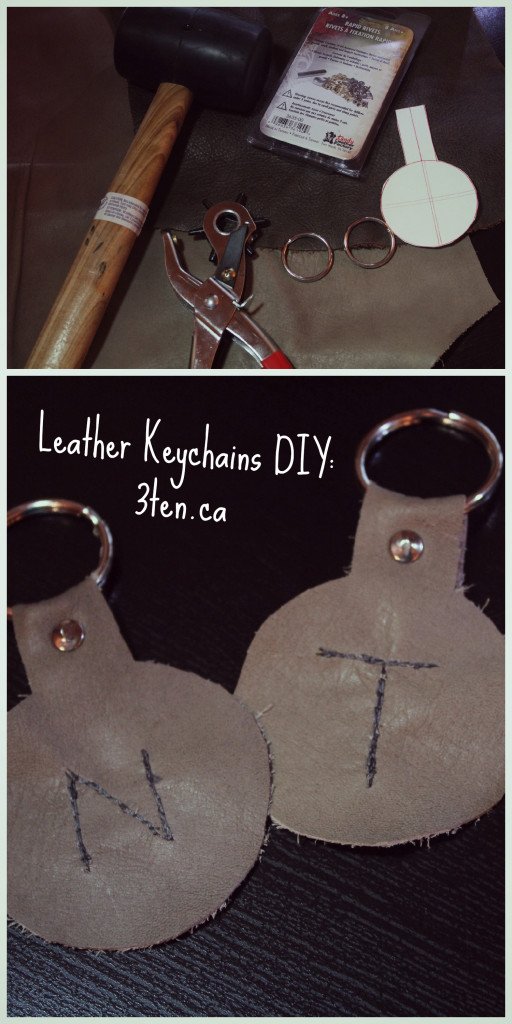 DIY leather keychain – a little accessory to add some life to your set of keys – plus, it's easy to personalize for you or for a gift.
What You Need
small piece of leather
key ring
leather punch
rivet set
mallet
thread
machine
Okay – first, gather all of your supplies and make a template for the shape of keychain you want. This time, simple circles was the best option. I used my camera cap as a guide – don't forget to leave a tag to hang over the key ring.
Cut it out. Now, put it over the key ring and mark the spot where you'll want the rivet to go. Punch it.
Now, using the appropriate size rivet (I put in extra leather to ensure the rivet fit snuggly) and hammer it into place with the mallet.
If you want to leave it plain, you're done. If you want to personalize it, just a couple more steps.
Use a chalk marker and put your font making skills to the test. Now, using a leather or denim needle and thick thread stitch over your chalk line.
Done!
Thanks for visiting.
Coming up, we have a special celebration for the new year. Stay tuned!