National Puppy Day
Yes! It's National Puppy Day! We have 2 dogs, but I've only experienced Miss Tiger Lily as a puppy. Bella, from what I've heard, was full of energy and had to grow into her big Weimaraner ears. Lily, our Great Dane, was a sleepy puppy that loved to live under the coffee table…now she won't fit.
We got her from Michigan and Delta Cargo was kind enough to fly her to Texas where we lived at the time.
As a puppy, she made a mess every time she ate – it's like she wanted to eat the kibble at the bottom first.
At home under the coffee table…as content as ever.
Tiger Lily loves pillows…she's like a human that way, wanting something soft under her head.
Want to play tug?
I'm going to win!
So tiny! She weights only 20 pounds in the first pictures and now she weights over 130.
She's a total keeper!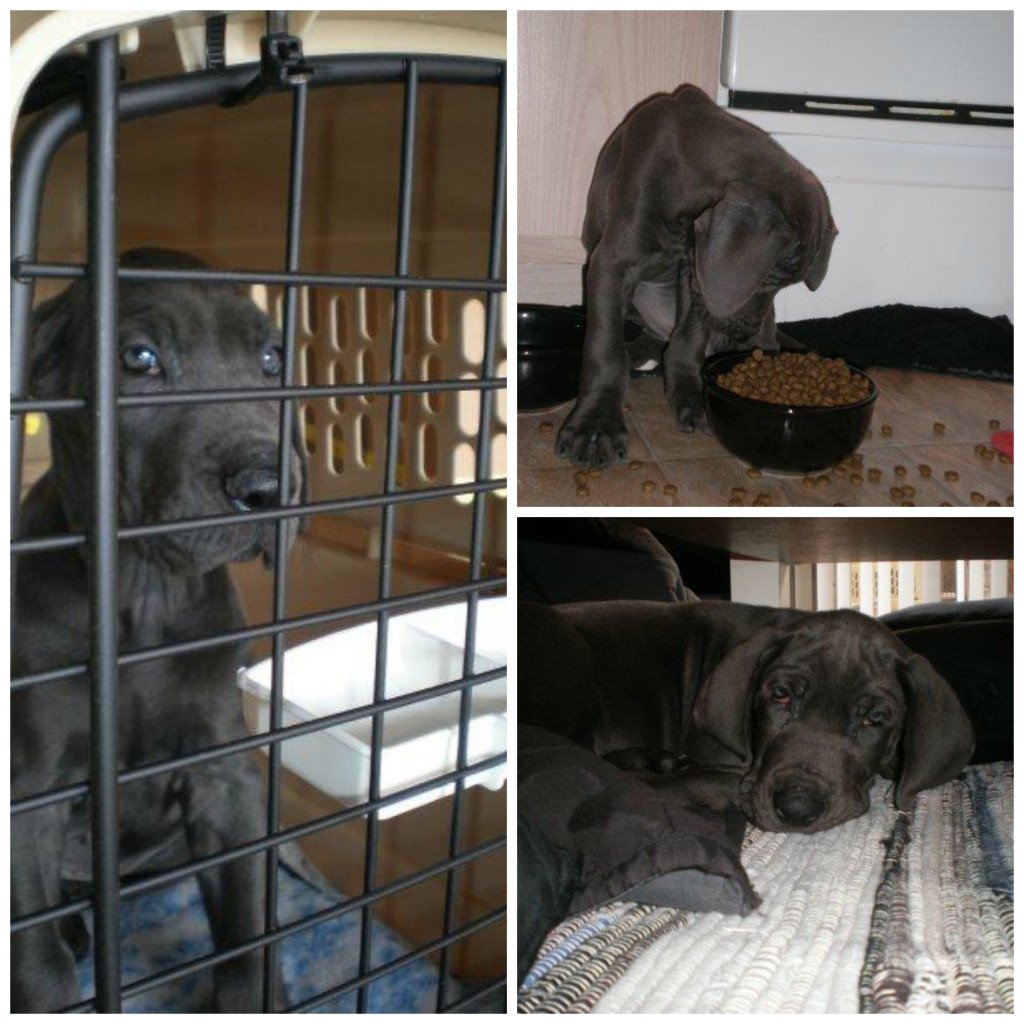 Having a puppy is rejuvenating, tiring and exhilarating all at the same time. I'm sure you think 'what have I done' a couple of times, however, every time that wagging tale greats you, you're struck with a warm heart and a happy life. So worth it. Give you pup a treat and take them for a walk. Slow down and enjoy your friend with paws – Happy National Puppy Day!