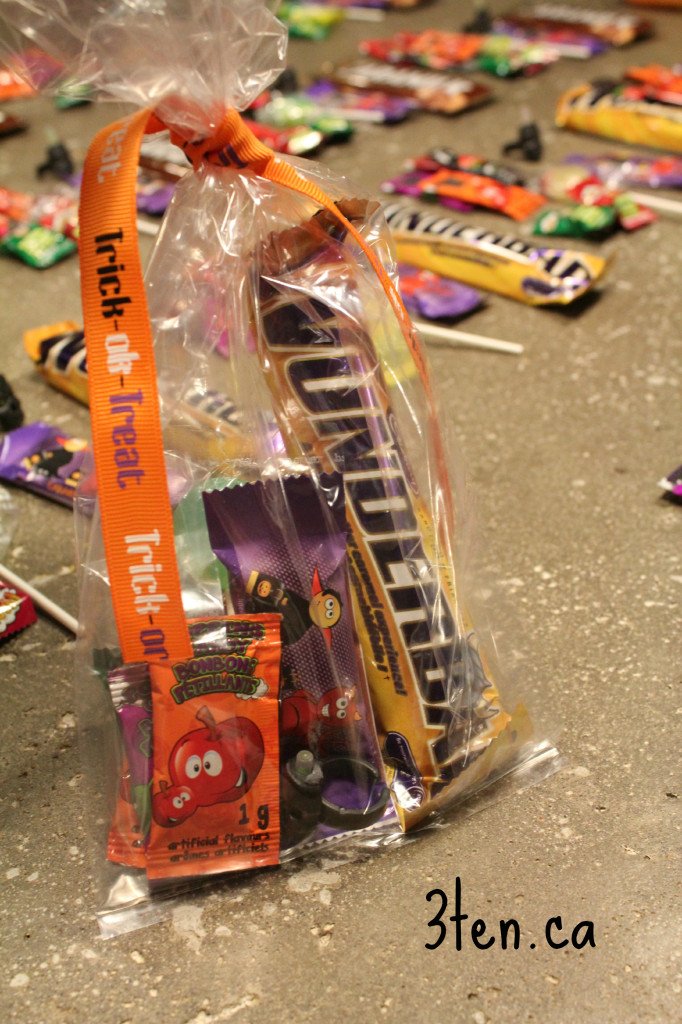 No Tricks – Only Treats
Last year I didn't plan for Halloween like I should have. On the 30th I realized we didn't have any candy…on my way home from work I stopped at the 7Eleven and grabbed a bunch of full size chocolate bars (our stores aren't open 24 hours like in the states…I wish!). I paid just under 30$ for 16 pieces of candy. Sheesh! At least I had something, right?
This year – far different story. Our local grocery store has a sale about every 6 weeks were the chocolate bars – yes, full size – go on sale for .60$. Score!
So 16 @ .60$ = 9.60$
Now – I needed some small candy to fill up the loot bags I wanted to make…
Dollar store – glow rings!! 4 (4 packs of 4) @ 1.25 = 5.00$
Bulk Barn – candy is on sale @ 50% off. Whoo hoo! I got airheads, suckers, mini chocolate bars, and a pack of 65 pop rocks (just little ones) for 11.35$
So – since I had the bags already and the ribbon, well it was 2.99$ at Fabricland (%50 off, too) I managed to spend 28.94$ for 16 loot bags. Less than last year and such better treats for the kiddos in my neighbourhood.
It pays to think and plan ahead.
I hope you have a spooktacular Halloween!!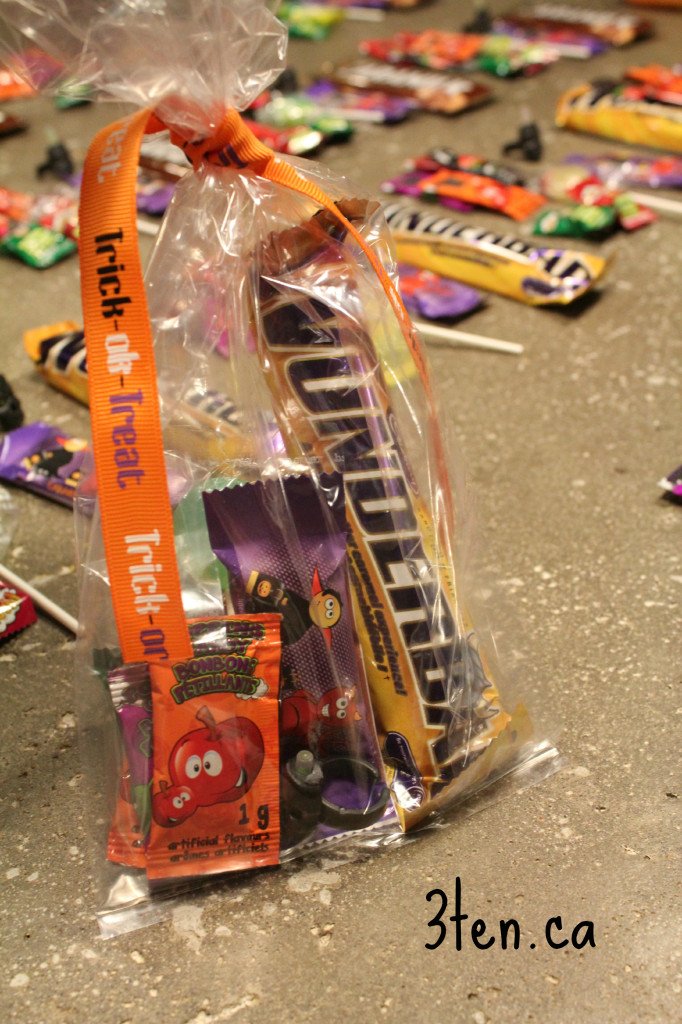 No Tricks – Only Treats!!
Boo!