Two Dogs and a Wedding Dress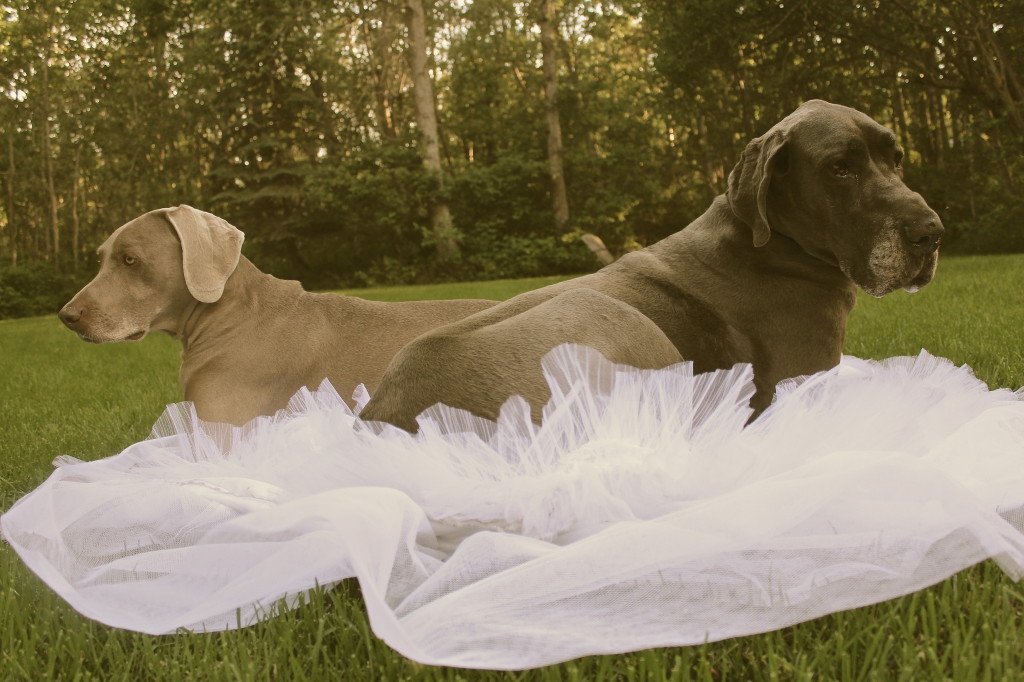 Two Dogs and a Wedding Dress
Today is our two year anniversary and I want to do something special for my husband. About 3 weeks ago, our weimaraner, Bella, got sick, however, she's okay now, or will be. When we though she might not make it, all I could think about was what if I forget her – all of her quirks, her expressions, her eyes. So, I took this opportunity to take some photos! She looks pretty happy, and Lily, well, she just looks right at home. I love these two.
The first of two obstacles I had is, well, working with animals and getting them to do what I want. Putting the dress down was easy, getting them onto the dress, that is a long process. I stayed relaxed the whole shoot (which was about 3 hours over 2 days).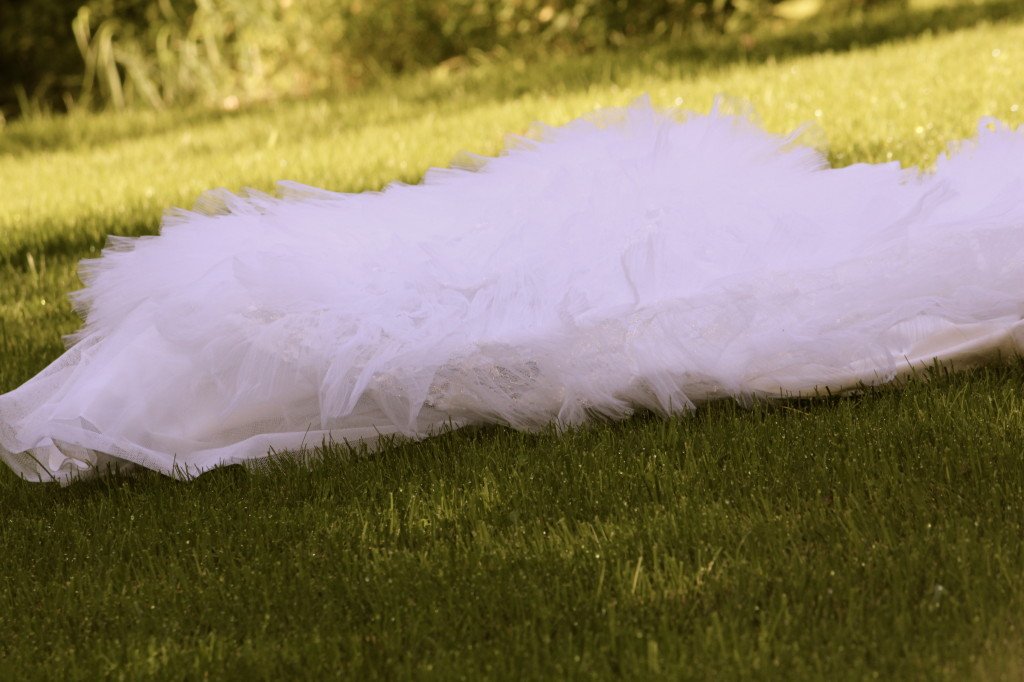 The second obstacle is the sun, since working around the sun is hard. I have some great pictures of Lily, but the sun is off to the side, so she's covered in a dark shadow. I wish I could have just turned her around.
Those two minor issues, however, were no big deal at all because I spent the time and got some amazing shots. Bella and Lily are relaxed, at home, and happy. Two precious pups.
Lily is wondering what the black thing in front of my face is. She is a close talker, for sure!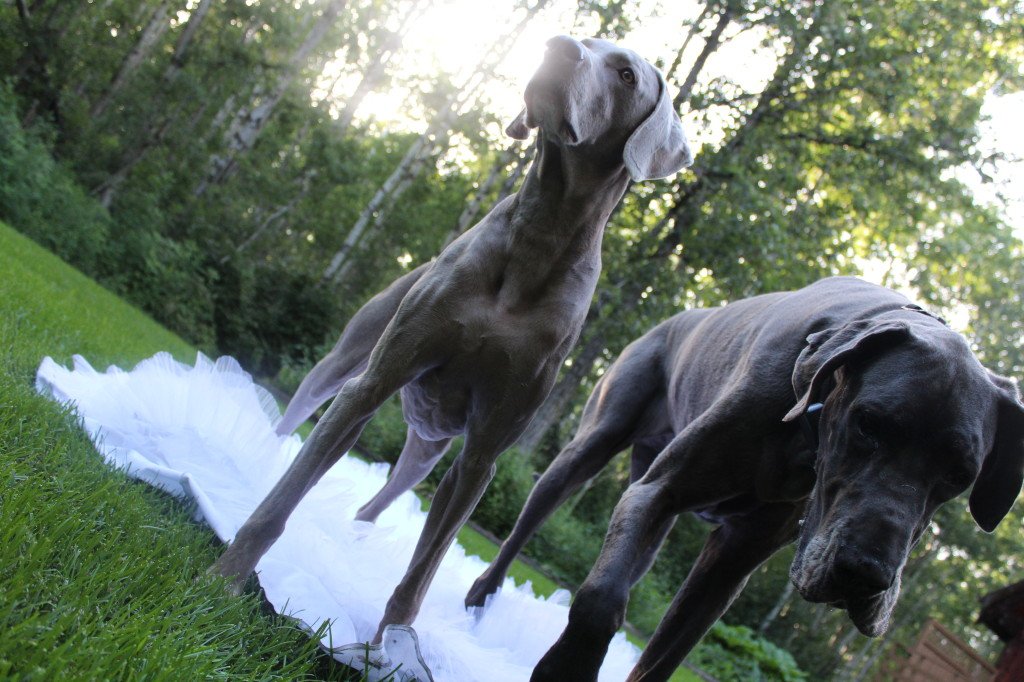 The Good Shots
High sun and Bella is enjoying the warmth.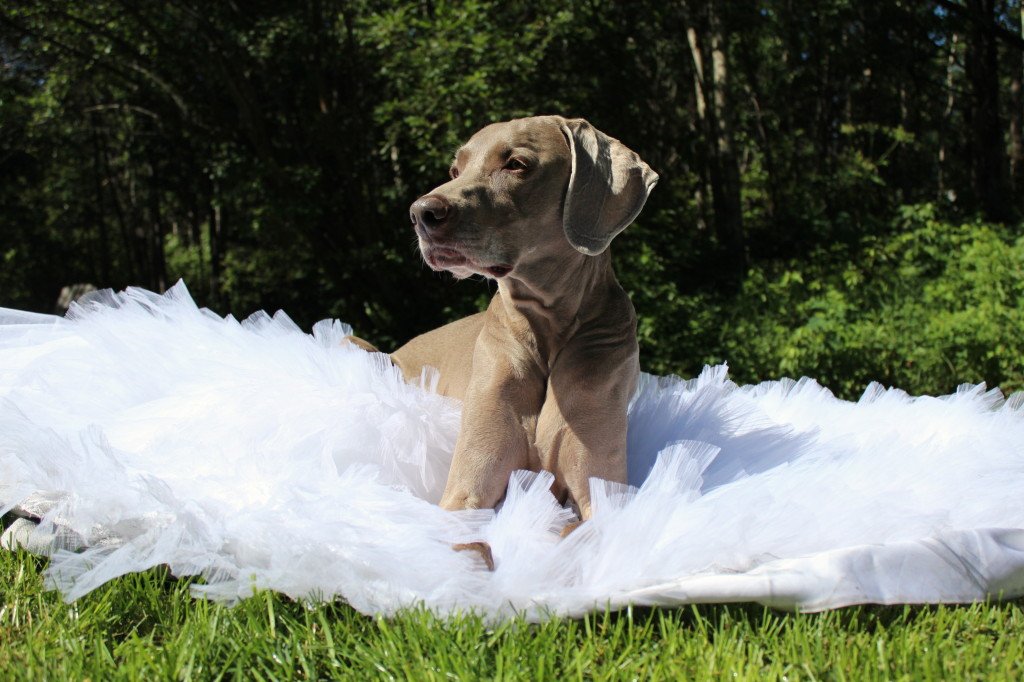 See – told you, close talker!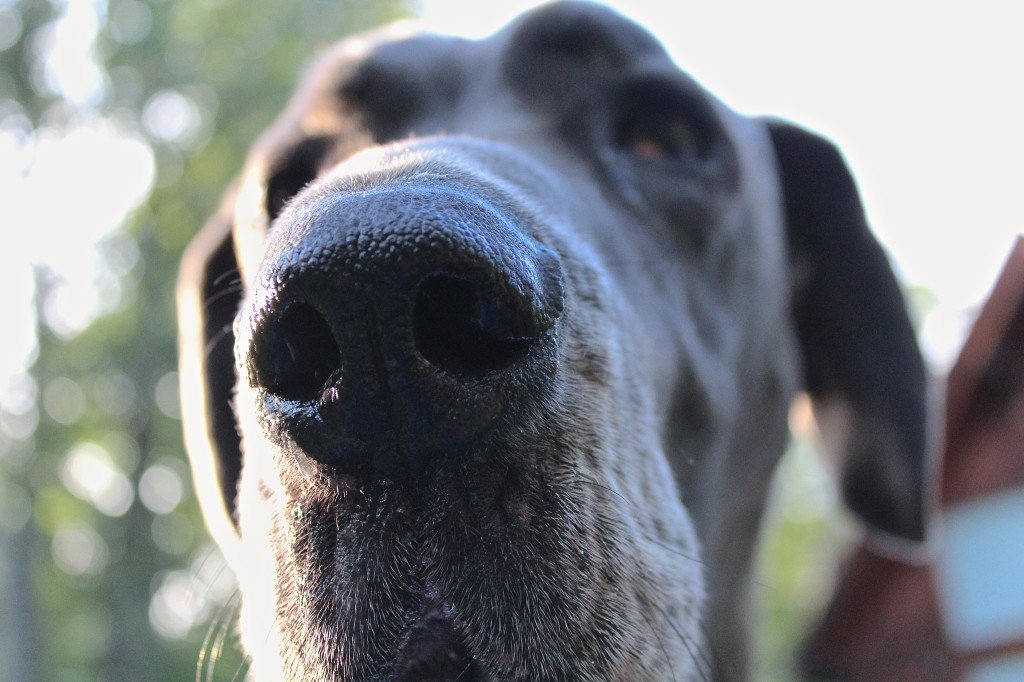 This is one of my favourites – Lily loves to sleep, sprawl out and snore. I had all my shots (or so I thought) and laid the dress out in silhouette fashion (the others, the skirt is fluffed out with the corset in the centre) for one last photo, that way you could see what the dress actually looks like. Lily decided to take a nap.
Her nap shots are far better than just a dress shot. She's a keeper.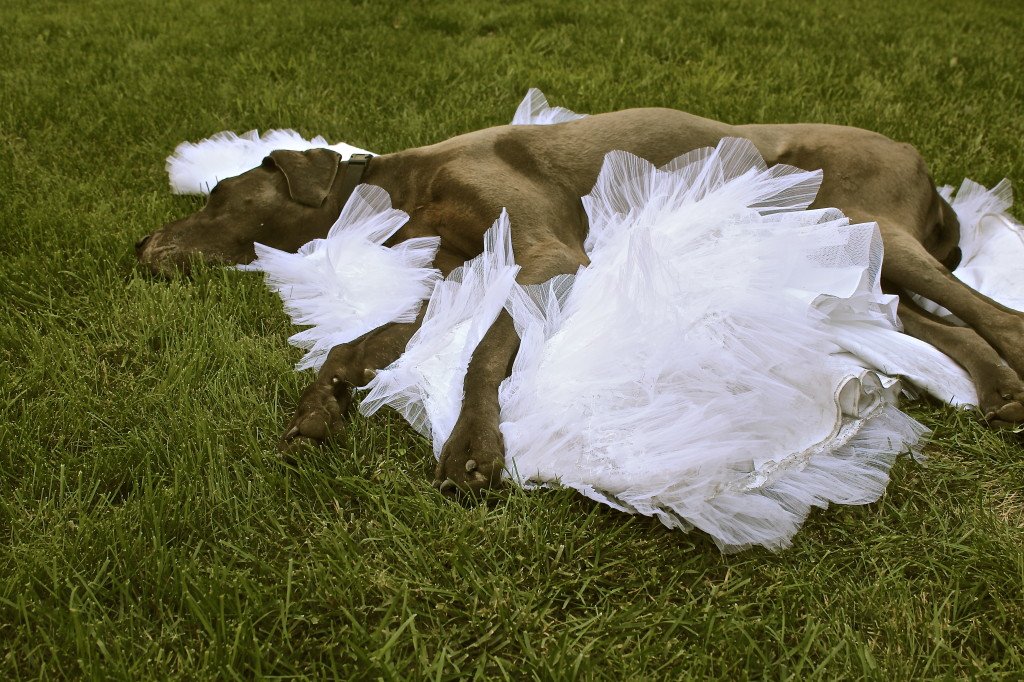 Bella, up close and personal – you'd think there was a treat on my camera!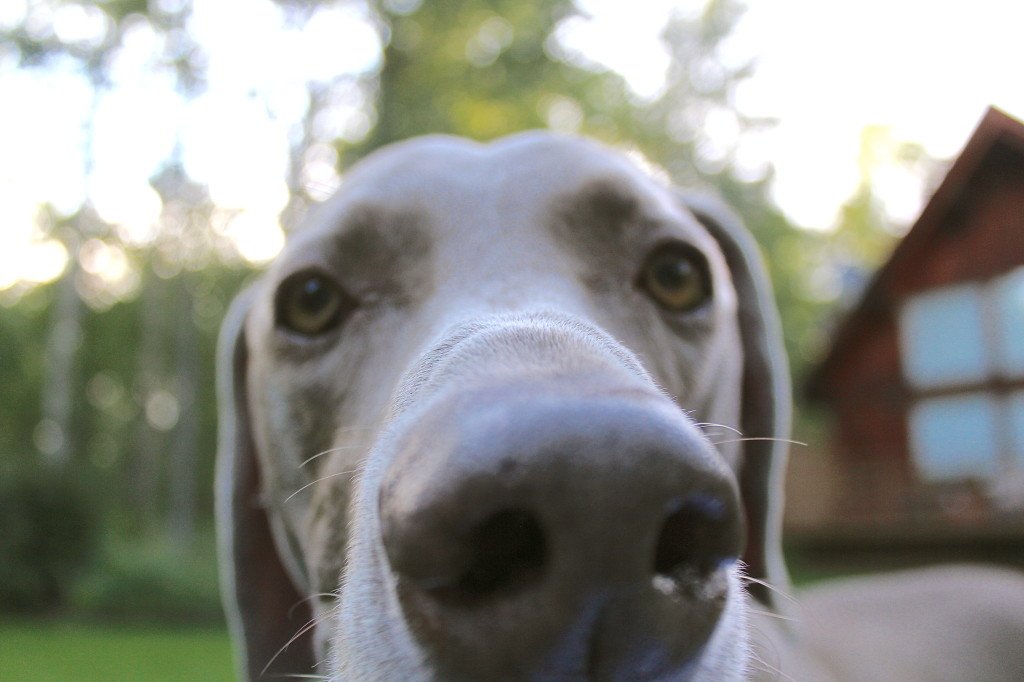 Lily, sleeping away. So peaceful.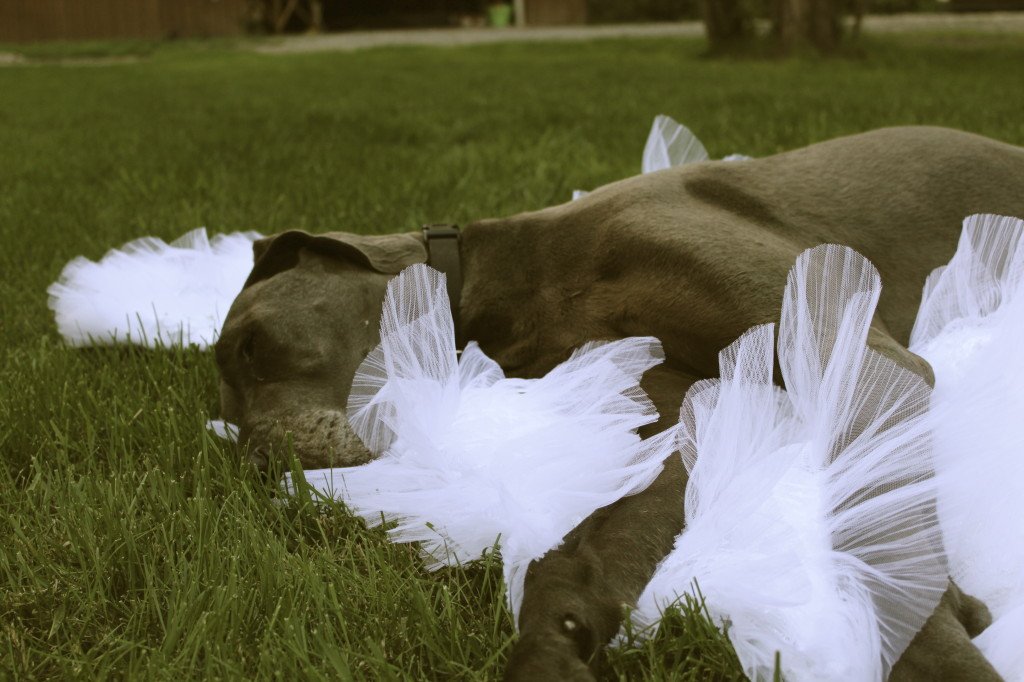 This photo is one of my favourites of Bella – my dress is sprawled out over her bum. She loves, like loves bum rubs, loves being covered by blankets, too. She walked around blissfully with my wedding dress on her bum.
She's a princess and we love her!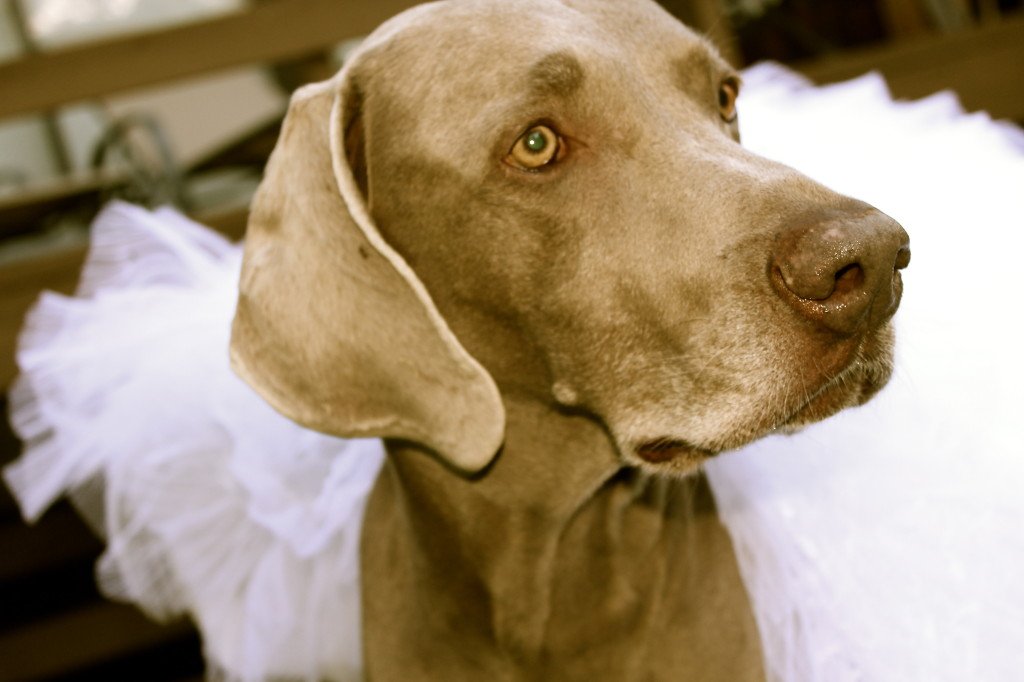 Two Dogs and a Wedding Dress. Such a fun shoot and as a result, I love them more – who knew that was possible? Bella and Lily are loved dearly and I'm so happy we now have these photos of them – moreover, I'm happily married for two years – what a great way to celebrate!
Take photos, enjoy life and smile!